Tracker - FileSharing
Our Tracker Module includes a Tab that is a window into FileSharing.  Users can easily share project files and have them available in both Tracker and FileSharing modules.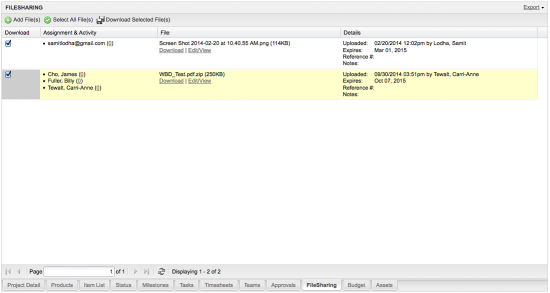 Start by clicking Add Files.
The upload files window will appear. 
Choose your file to upload and click OPEN. 
You will see a progress window.

Next, we ask if you would like to go to uploads to assign users. 

Click YES to assign users and send notification to download.
Download ALL Option

If more than one file is available in the FileSharing tab, you can download all files at once by clicking the Download Selected Files button.
This will send your user an email when files are zipped and ready for download.  The email will contain a public link to immediately download all files.