Dashboard
Each login using the base URL will bring you to the Dashboard Welcome screen.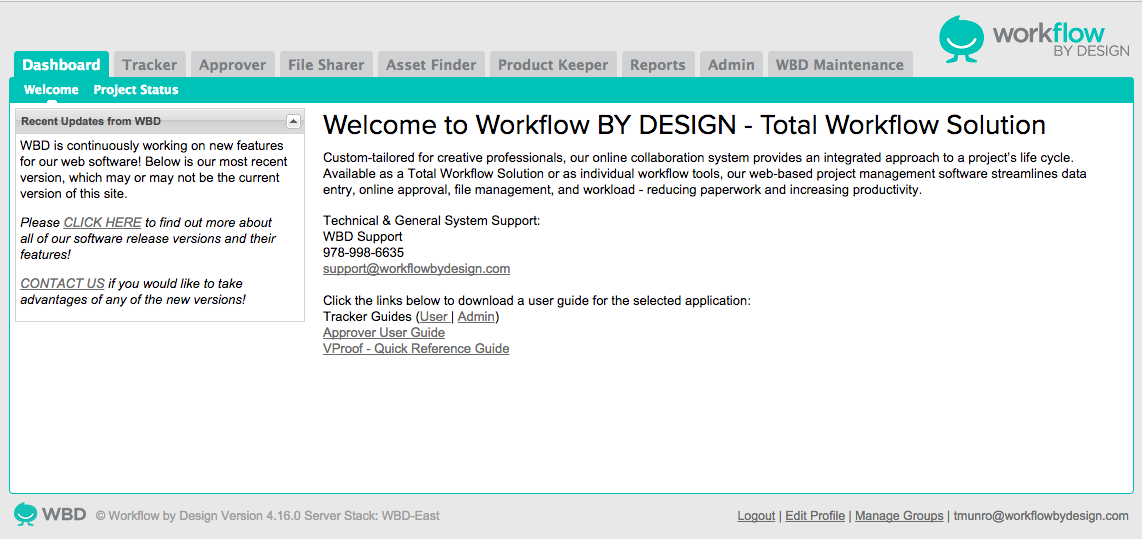 Dashboard Welcome features:
Recent Upgrades - Changes to application that have been made recently.
Maintenance Alerts - Future changes planned for the application.
Welcome Billboard - Client specific information, userguides, and administrative contact information.
Support Information - Easy way to contact our support department.
The Dashboard Welcome screen is managed by the WBD Support Staff.