Running a Report
Users with access to the Reporting tab will be able to select it and view all the available reports on the site.
The Report List displays all the reports that are available for the client workflow website, listed in alphabetical order.  There is no limit to the amount of reports that can be displayed on the Reporting tab at one time.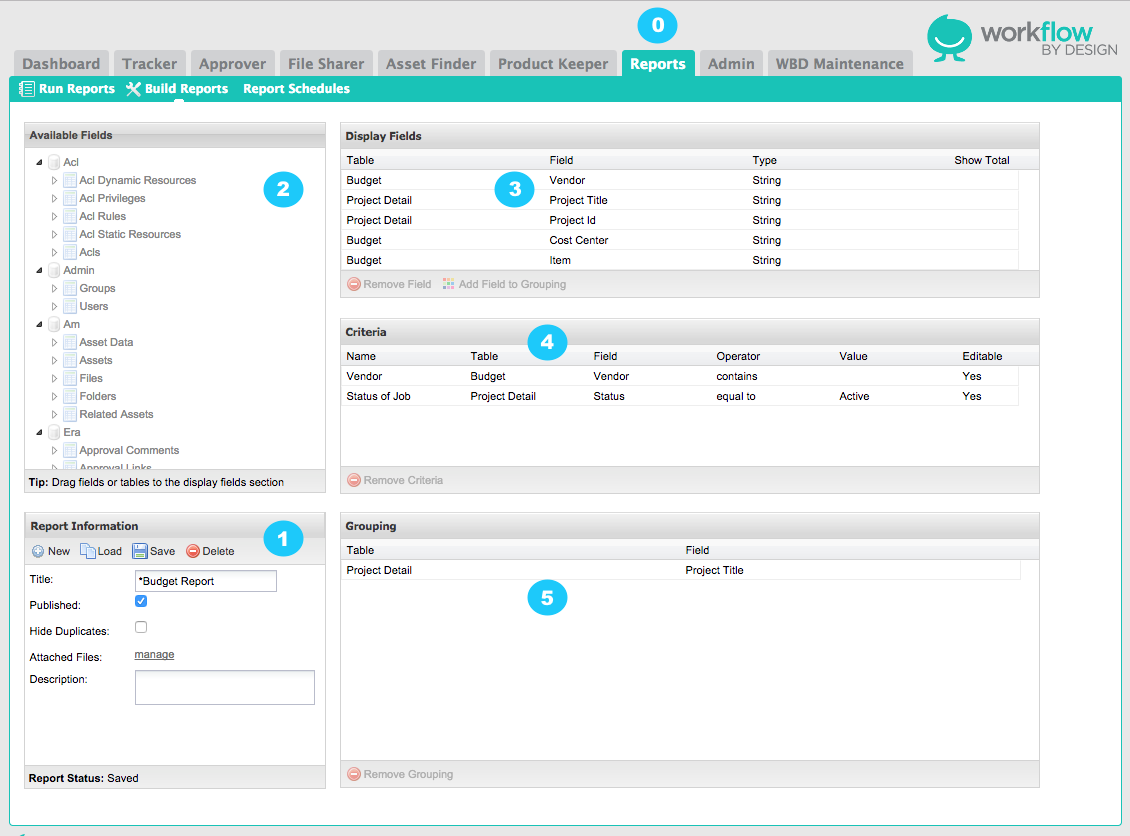 Please click the above image to enlarge.
Reporting Components
Report Title - This is the title given to the report.
Report Description - A brief description of the report contents and/or purpose.
Output Format - This determines the format of the report once it is run.  There are currently two options:

HTML (Web).  This will open a new window for the Internet browser being used and display the report results in HTML format.
CSV (Comma Separated).  The CSV option will create a .csv file that is saved to the user's local computer.  This file can be opened in Excel, allowing users to further manipulate the data as needed.

Report Filters - Filters are used to limit the range of data that is returned once the report is run.  Filters available for each report are determined when the report is built.
Run Report - Select this button when all necessary criteria has been set and selected, and you are ready to run the report and view results.
Schedule - Click to will add the report with filters to an automated schedule.